The Tulsa Hyundai team drove up to the Bixby Sparta Gala in style and with something up their sleeves. Bixby Public Schools presented the 2019 Teacher of the Year award to Mrs. Jennifer Phenicie at the annual Sparta Gala on Friday, March 8th, 2019. Soon after the announcement, Tulsa Hyundai's General Manager gifted Mrs. Phenicie with a brand new 2019 Hyundai Elantra!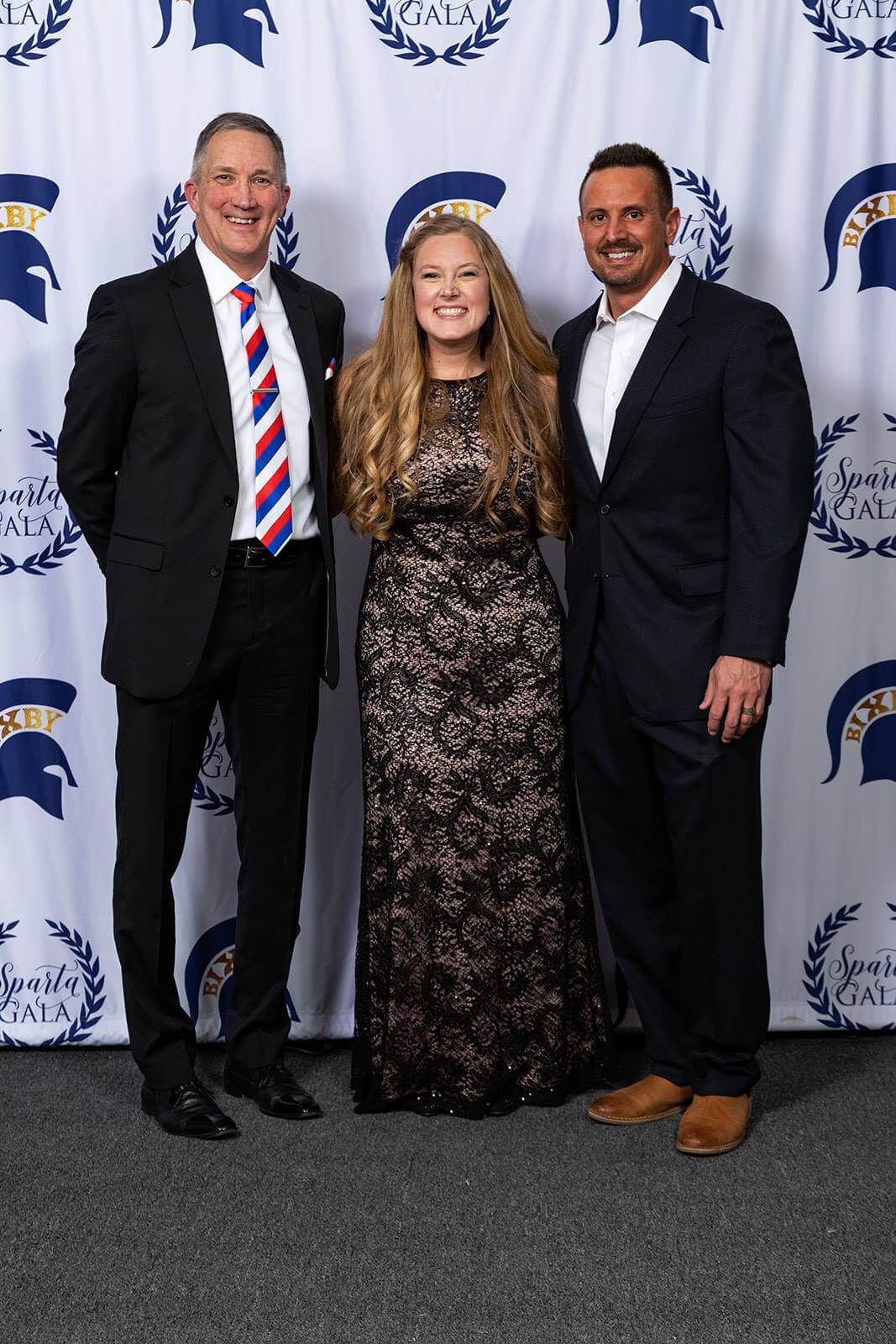 "What a blessing because I live in Owasso and I commute every day so to have a car that takes any of those miles is amazing," said Mrs. Phenicie, "We need more people like [Tulsa Hyundai] that support us. I will gladly tote your praise to anyone and everyone. Thank you so much."
The Teacher of the Year honor is given to a faculty or staff member that is dedicated to Bixby Public Schools. Mrs. Phenicie teaches English, Pre-AP English, and Leadership courses at the Bixby 9th Grade Center.
Congratulations, Mrs. Jennifer Phenicie!
The 2019 Sparta Gala was held at the beautiful event venue, Dream Point Ranch, benefiting the Bridge the Gap foundation which works to fund all Bixby Public Schools. Guests of the 2019 Sparta Gala enjoyed dinner, a silent auction, raffle drawings, and more.
Tulsa Hyundai has partnered with Bixby Public Schools for over 2 years by giving away a new Hyundai to the 2018 and 2019 Teacher of the Year and $250 in prizes each month during the school year to the Educator of the Month.  
Tulsa Hyundai is proud to honor all of the educators in the Tulsa are because they encourage students to learn and engage in their communities. The Tulsa Hyundai team wishes to thank Bridge the Gap, Bixby Public Schools, and Dream Point Ranch for their support of Oklahoma teachers.
Learn more about the amazing new 2019 Hyundai Elantra and our new Hyundai inventory or used cars, trucks, and SUVs.