There is a lot of traffic in Tulsa. All of the construction and detours you have to take to maneuver and get home make commuting much worse than what it should be. Why not make your long commute worthwhile?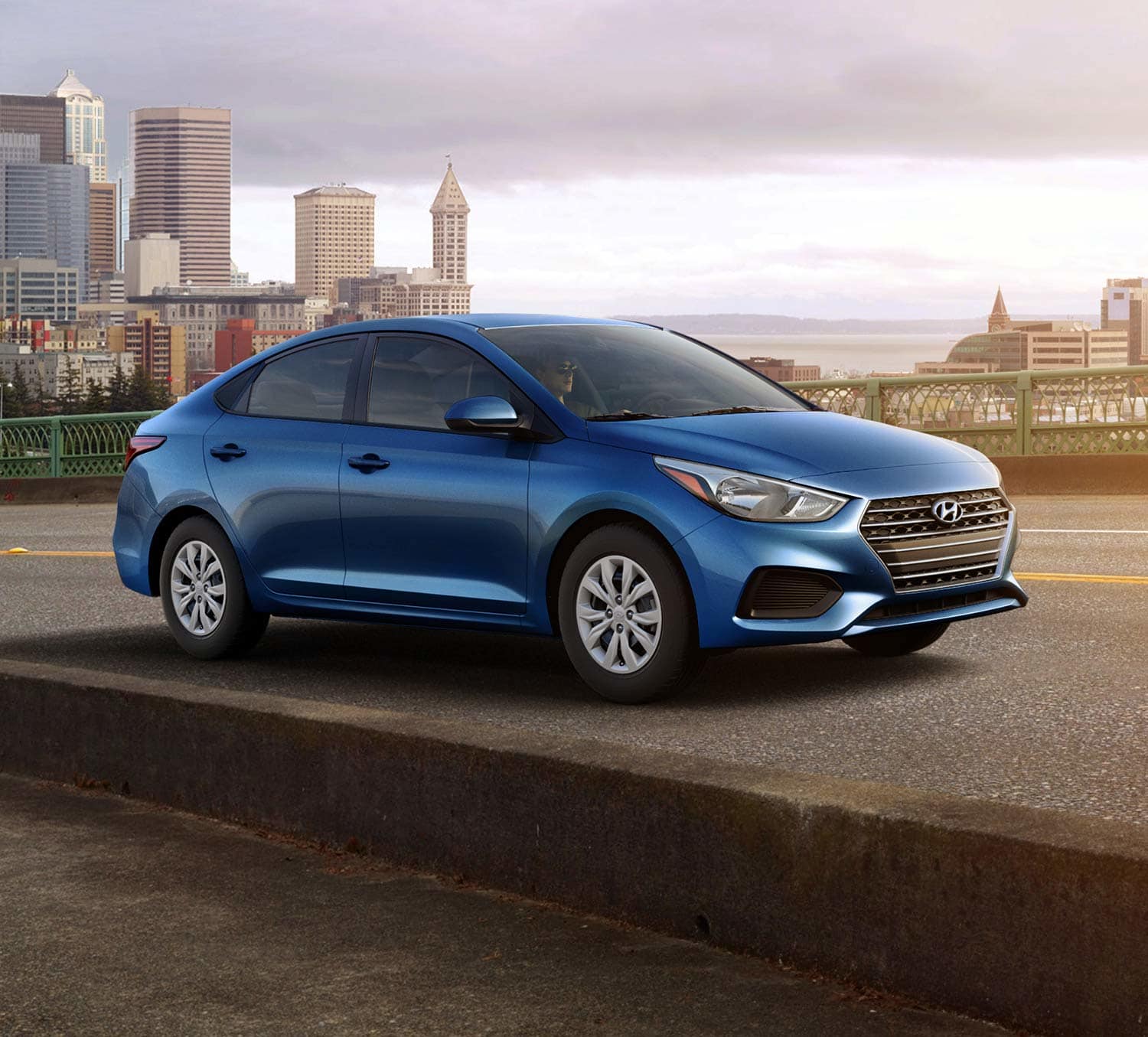 The 2019 Hyundai Accent is your key. With 28 miles per gallon (MPG) in the city and 38 MPG on the highway getting gas will be your last worry while trying to get home. Soon, there will be more traffic as college graduates head to their new jobs in Downtown Tulsa.
Tulsa Hyundai wants to see you navigate the Tulsa streets safely. Come see us and experience a smooth and comfortable ride inside the 2019 Hyundai Accent!
With many of the brightest minds heading to the University of Tulsa this fall or leaving in May, a car for graduation is the perfect gift. A 7-inch touch screen display with the choice of Apple CarPlay, Android Auto or Sirius XM radio, the 2019 Hyundai Accent gives more than one way to enjoy a six-speaker sound system! College is all about new experiences, and Tulsa Hyundai thinks a new car is a great way to start!
Tulsa Hyundai knows change is frightening and that driving around in the dark is sometimes a scary thing. The 2019 Hyundai Accent comes with ultra-bright LED lights to shine through those dark spots and allow you to have full visibility of the road ahead of you. College is a big change, let the Hyundai Accent be a part of that!
The 2019 Accent has all A's when it comes to interior and exterior features including heated exterior mirrors with turn signals and a sunroof. Relax in heated front seats and avoid fumbling in the cold or blazing heat with a proximity key that unlocks your car for you.
The University of Tulsa, or wherever you go, is lucky to have you. Tulsa Hyundai will be lucky to put you into a new 2019 Hyundai Accent to start your journey!
The Hyundai Accent is not the only car available here at Tulsa Hyundai. Choose from a massive 2019 inventory of new Hyundai vehicles or a hefty pre-owned inventory! Whatever you need, we have it for you!
Tulsa is close to Sapulpa, Jenks, Bristow, Broken Arrow, and all other surrounding areas. Come see us before you go to college or after you graduate. You deserve a reward!