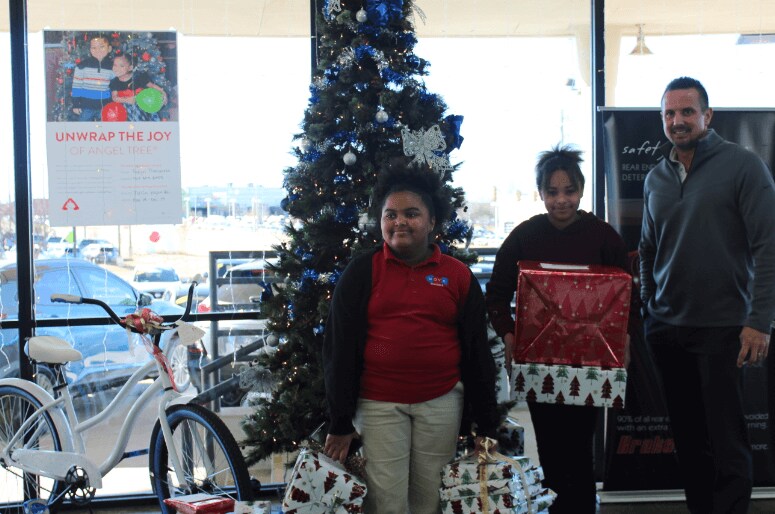 Tulsa Hyundai Delivered Christmas Gifts to Angel Tree Children
This holiday season, Tulsa Hyundai partnered with the Angel Tree program by Prison Fellowship from November 19th to December 19th.
Through the Angel Tree program, Tulsa Hyundai was able to gift four children in two separate families with bikes, electronics, and more! The two families visited the Tulsa Hyundai showroom on December 20th for about an hour to collect their gifts and visit with our General Manager.
There were joyful tears, smiles, and Christmas joy all around the showroom thanks to our partnership with the Angel Tree program. Each gift had a special message for the children from their parents or caregivers who happen to be in prison. It was a great way to remind them that they are loved.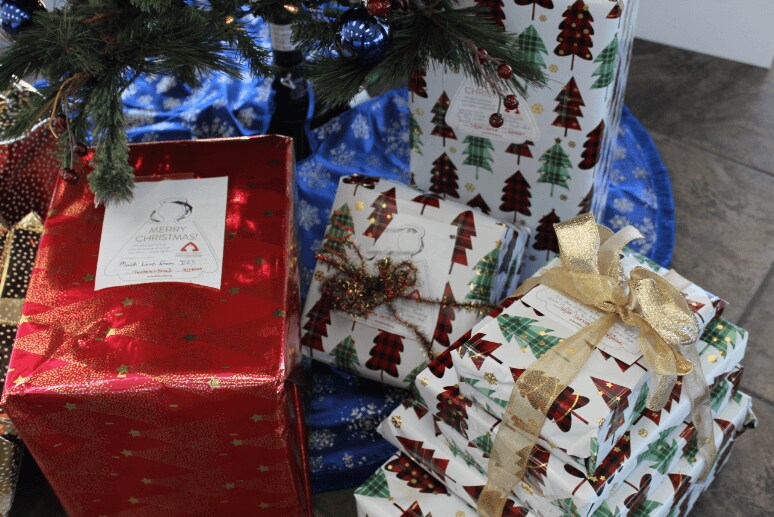 Thank you to all of our Angel Tree sponsors for giving back this holiday season! The Tulsa Hyundai team was beyond happy to spread some holiday cheer around the local Tulsa community and we hope to partner with the Prison Fellowship in the future. 
Prison Fellowship works year-round with prisoners, former prisoners, and their families to help them learn important life skills that could lead to a successful life. Their goal and our goal in our partnership is to better the Tulsa community so that it is a safer and happier place to live. 
We hope everyone has a great holiday experience in these next two weeks! Happy Hyundai holidays!