Tulsa Hyundai and Bixby Public Schools April Educator of the Month is Ms. Allison Gresham. Ms. Gresham teaches Special Education to students in the Bixby community.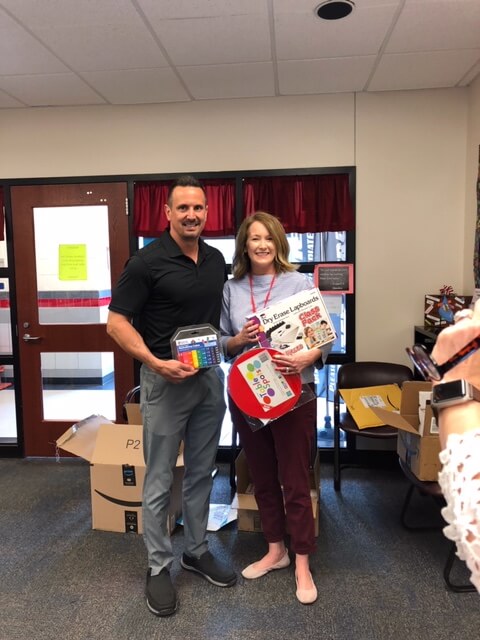 Ms. Gresham chose to teach Special Education because she's always loved people with special needs and encouraging students to overcome their obstacles and find success inside and outside of the classroom.
This is Ms. Gresham's first Teacher of the Month award!
When Ms. Gresham is not teaching special needs children in Bixby, she likes to play tennis and drive her family around town in her Ford Explorer.
"Bixby is a great community," said Ms. Gresham. "As a new teacher, everyone has been immediately welcoming and so helpful to me this year."
Tulsa Hyundai strongly supports Ms. Gresham and our team is so excited to hear that she feels welcomed in the Bixby Public Schools district. As a teacher in Oklahoma, it's important that our teachers feel the community support, which is why Tulsa Hyundai is proud to offer our Bixby Educator of the Month $250 in prizes each month!
Congratulations, Ms. Gresham! We hope you and your students enjoy the prizes from Tulsa Hyundai!
We cannot believe it's only been a month since the 2019 Bixby Public Schools Teacher of the Year announcement and Sparta Gala where Tulsa Hyundai awarded Mrs. Phenicie a brand new 2019 Hyundai Elantra!
Make sure to thank your teachers and let your Bixby school know who you'd like to see in the running for the final 2018-2019 school year Educator of the Month in May!