This month, Tulsa Hyundai has the pleasure of congratulating Ms. Barbara Nuetzmann as Bixby Public School's Educator of the Month! As Educator of February, Ms. Nuetzmann will enjoy $250 in prizes from Tulsa Hyundai!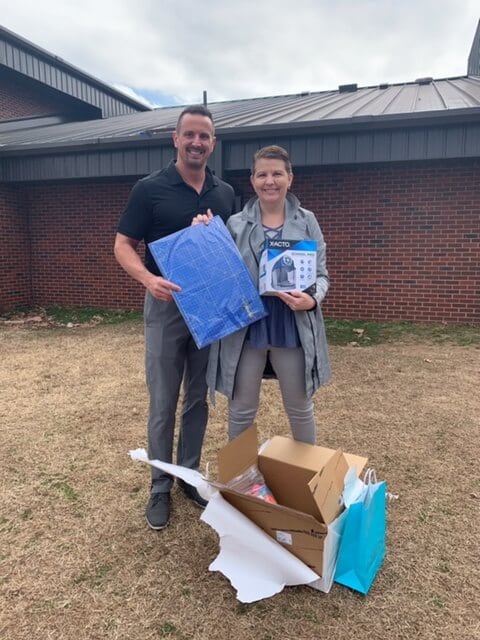 Ms. Nuetzmann teaches Art at Central Intermediate in Bixby, Oklahoma. She chose to teach art because being creative always came naturally to her, and she loves teaching no matter what the subject is. We can bet art gives her lots of different things to teach about.
"The students are what I love the most," said Ms. Nuetzmann when asked what she likes most about teaching in Bixby. "The kids are amazing and I love being around them every day."

This is Ms. Nuetzmann's first Educator of the Month award!
When Ms. Nuetzmann is not teaching, she enjoys boating, cycling, painting, driving her Toyota Camry, and home remodeling. It sounds like quite a creative life!
Right now, Ms. Nuetzmann is limited to spending around $1.50 per student on art supplies, but she doesn't think this is enough. Tulsa Hyundai is beyond excited to gift the art department with $250 in prizes on behalf of Ms. Nuetzmann!
Congratulations to Ms. Nuetzmann for winning Bixby Educator of the Month!
Tulsa Hyundai hopes you always remember to thank your teachers and that you'll let your school know who you would like to see in the running for Tulsa Hyundai's next Bixby Educator of the Month!
In March, we will celebrate Bixby's Teacher of the Year! Tickets went on sale on February 1st so make sure you get yours soon! We'll see you at Dream Point Ranch on Friday, March 8, 2019!