Mr. Dea Nettles is Bixby Public School's Educator of the Month for December 2018 and January 2019 combined. Tulsa Hyundai is excited to extend this award to Mr. Nettles along with $250 in prizes!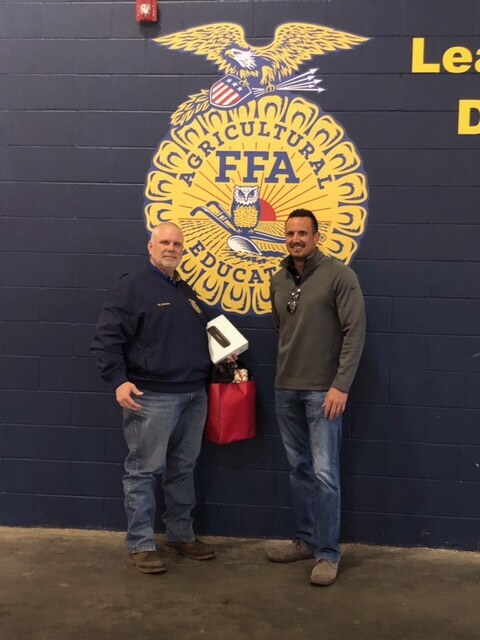 Mr. Nettles teaches Agricultural Education and this is not his first time around the Educator of the Month awards. When he's not winning awards, Mr. Nettles loves to go fly fishing!
His passions include partaking in nature so it's no surprise agriculture has always been a big part of his life, which led him to teach agriculture to students.
"The community, students, and the school administration support," said Mr. Nettles when asked what he likes best about teaching in Bixby. "But above all, we have the best students that a teacher could wish for."
With Tulsa Hyundai's gift of $250 in prizes, Mr. Nettles received new supplies for his classroom and the welding shop such as a Bose speaker, pencil sharpeners, and more.
Congratulations Mr. Nettles!
Tulsa Hyundai is honored to celebrate teachers like Mr. Nettles. Always remember to thank your teachers!
Let your school know who you would like to see in the running for Tulsa Hyundai's Bixby Educator of the Month!