This month's winner for Tulsa Hyundai's Bixby Educator of the Month is Mr. Andrew Orrison from Bixby Central Intermediate! Mr. Orrison has taught 6th grade Language Arts for 5 years at the Intermediate school and 7 years before that at Union.
Last year, Mr. Orrison won Teacher of the Quarter Award from State Farm.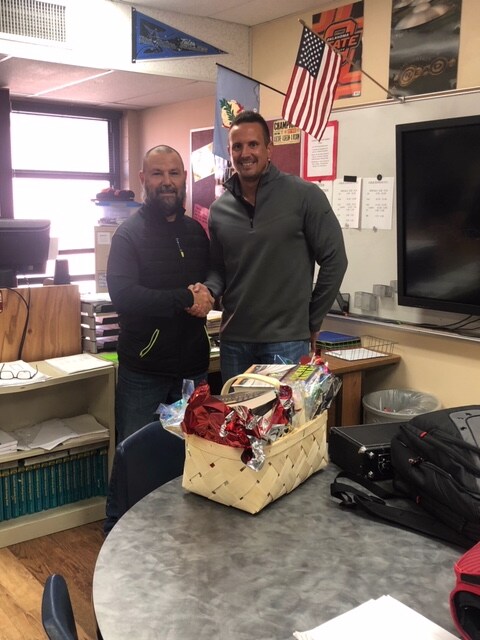 Mr. Orrison says teaching children keeps him young, along with biking, kayaking, hiking, camping, and attending live concerts since music is one of his many passions. He drives his 2009 Subaru Forester, or "Silver Bullet" around the Tulsa metro on his many adventures.
Mr. Orrison has lived in Green County all his life and has great educator friends from every district like Broken Arrow, Union, Jenks, Glenpool, Owasso, Sand Springs, Catoosa, and Tulsa since he has taught for so many years.
"I've always loved stories - written, spoken, songs, poems, speeches," said Mr. Orrison, "The art of relating the human experience and making others feel real emotions and experience life through a different lens. And grammar and syntax have always come easy for me; it's a gift I inherited from my parents."
The Tulsa Hyundai team is so excited to help Mr. Orrison get new supplies for his students. He sees two hurdles that could be cured with the gift of $250 from Tulsa Hyundai. Mr. Orrison chose to use the money to gain access to up-to-date technology and books for students. Language Arts teachers like Mr. Orrison typically spend their own money to provide students with reading material in classroom libraries. 
Congratulations Mr. Orrison!
Let your school know who you would like to see in the running for Tulsa Hyundai's Bixby Educator of the Month!