Tulsa Hyundai is excited to announce that our Teacher of the Month is Mrs. Jamie Guthrie, a school psychologist at Bixby Middle School. Mrs. Guthrie has a bachelor's degree in psychology from Oklahoma State University and two daughters.
She has always loved children and has a history of daycare and babysitting work. Mrs. Guthrie wants to make sure each child has an equal opportunity to education. Her passion for supporting children drives her through her heavy case load each day.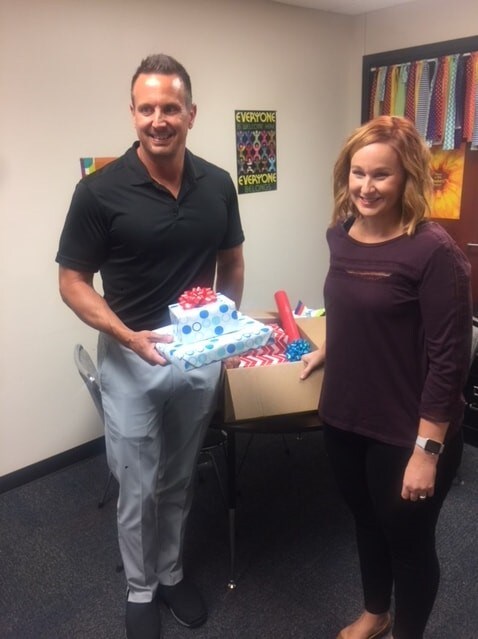 Mrs. Guthrie was nominated by Brenda Shaw at Bixby Middle School and a few other front desk volunteers! Nominations from fellow educators are held in high regard because it makes it that much more evident that Mrs. Guthrie knows how to do her job and make connections with the people around her.
This is Mrs. Guthrie's first Teacher of the Month award.
"I grew up in Bixby, Oklahoma and went to school here," said Mrs. Guthrie, "My first job was at Union 5 years ago, then in Sand Springs for 7 years. I have lived in Bixby for 8 years and this opportunity with Bixby Middle School felt like coming home. My kids go to school here, so it was very important to me to work in my community where my kids are."
Tulsa Hyundai is happy to provide Mrs. Guthrie with the items she needs to make herself an even better school psychologist and her students feel even more at home in her office. Mrs. Guthrie requested items like fidget toys, sensory items, books on controlling impulses, and more.
In her free time, Mrs. Guthrie can be found reading, gardening, camping with her family, driving her two daughters around Bixby for activities in her Honda Civic, and tending to the family's goats and barn cats.
Congratulations, Mrs. Guthrie!
Let your school know who you'd like to see in the running for Tulsa Hyundai's Teacher of the Month!