Tulsa Hyundai Reviews the 2019 Hyundai Kona
School is back in session across the Tulsa metro! For us here at Tulsa Hyundai in Tulsa, Oklahoma, we like to keep our brains active, too. We're always up for a challenge, something that will make us think and be amazed, something out of this world.
Our search for a challenge stopped when we came across the 2019 Hyundai Kona. We became enamored, we think you will, too.
The best things in life often offer many options to choose from. The 2019 Hyundai Kona has 4 different trim levels - SE, SEL, Limited, and Ultimate - as well as an available all-wheel-drive or a standard front wheel drive. A smooth drive is standard with the new 7-speed dual clutch transmission that is used to guide a 1.6L turbo GDI engine that brings a punch of power with 175 horses and 195-pound-feet of torque.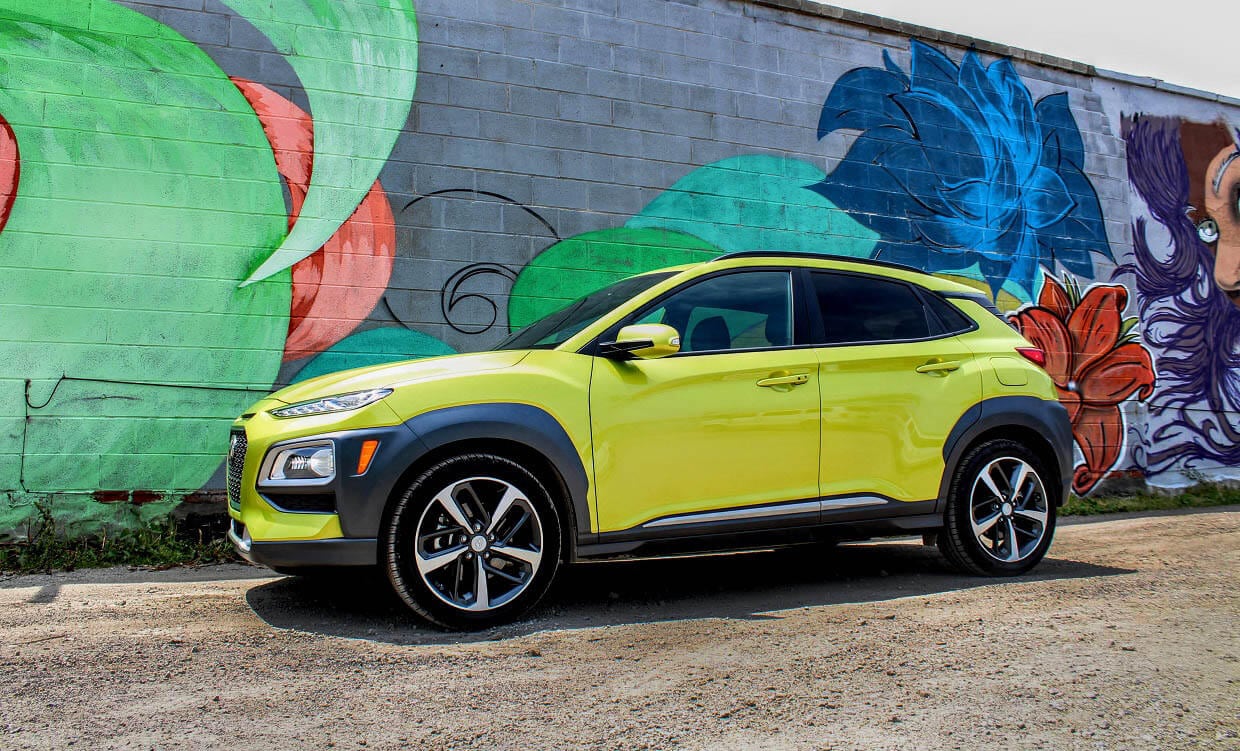 Take a convenient trip from Claremore to Tulsa to see our available packages and test drive the new 2019 Hyundai Kona! Our team at Tulsa Hyundai will give you the best deal and the best customer service!
The 2019 Hyundai Kona flies in with a whirlwind of awards. The ones that will be sure to sweep you off your feet are the autonews.com's utility vehicle of the year and top 10  best interior. Little Kona packs a big punch. To see if you can stand in the ring with the 2019 Hyundai Kona, come see us at Tulsa Hyundai, your regional Hyundai dealer!
Revamped technology features swarm the interior of the new 2019 Hyundai Kona. The new  Blue Link Connected Car System makes finding, starting, and even locking your car convenient thanks to the app on your phone. While on the topic of convenience, the Kona has 8 easy ways to make your driving experience unlike any other. The 8-way power driver seat with power lumbar adjustment makes the trek to the grocery store or a road trip to get away from it all the most comfortable you've ever experienced. Come see us at Tulsa Hyundai near Broken Arrow, Oklahoma and sit in the 2019 Hyundai Kona today! Your back will thank you.
All eyes, all the time. Sounds like a new album from Justin Timberlake. In actuality (sorry for getting your hopes up) this is the most accurate way to describe the heads up display in the 2019 Hyundai Kona. The heads-up display allows you to see your Speed, safety information, navigation, and cruise control all in front of you. Never will your eyes have to wander away from what is in front you! Tulsa Hyundai would love to have you come check this feature out in the new 2019 Kona. Gives us a heads up before you come down to see us!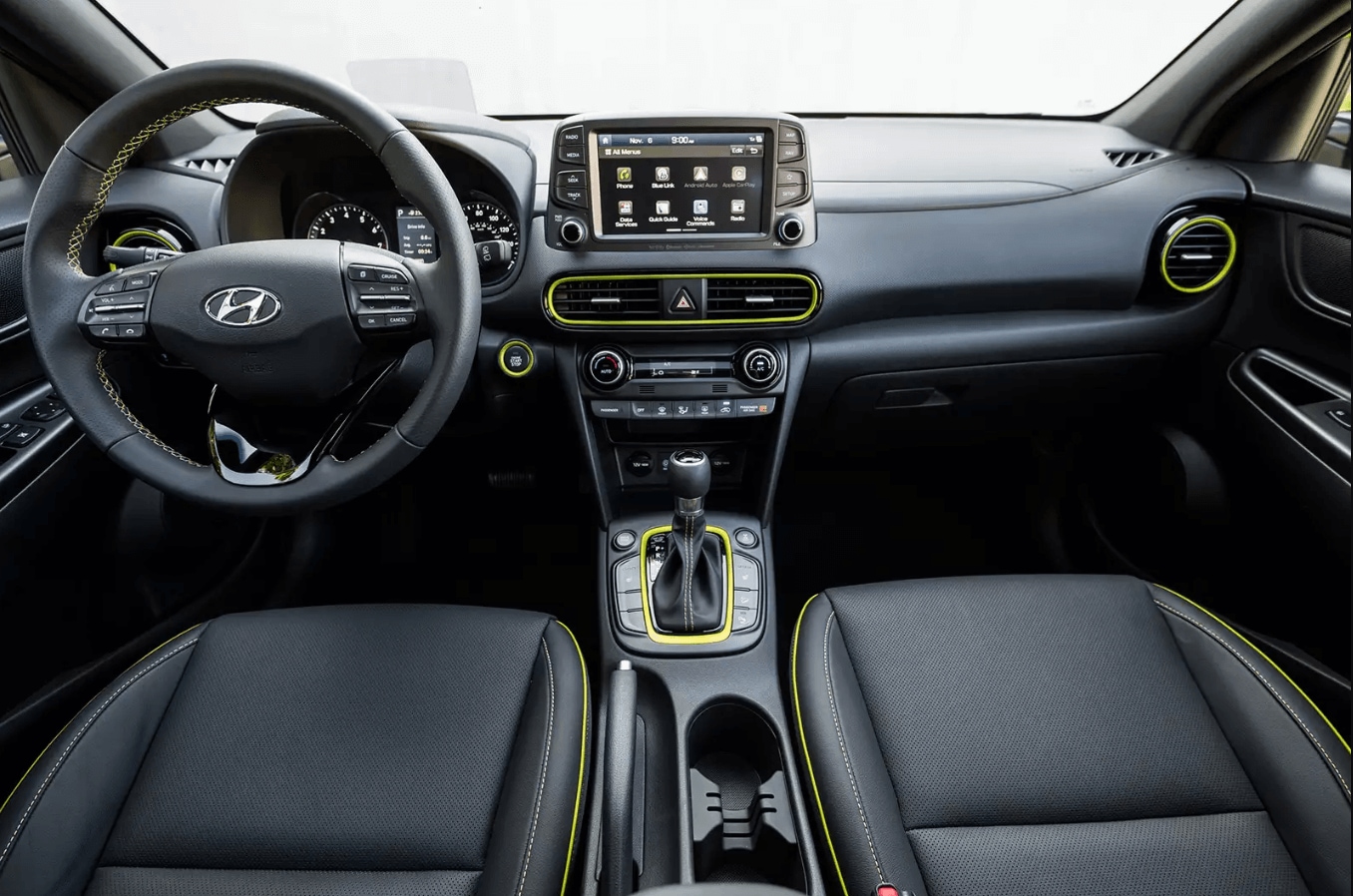 Accessibility at your fingertips. A term that is often overused yet under delivered. The 2019 Hyundai Kona is breaking that mold by delivering in whole. The steering wheel in the Kona is stocked full of mounted controls. Your fingers do not have to travel beyond the wheel to get what you need. Be it podcasts, playlists, or activating Bluetooth, this ease is all right in front of you at the steering wheel. The Kona is making big waves and the Tulsa Hyundai team is ready to brave the storm. Come see us at Tulsa Hyundai near Jenks, Oklahoma to create your own wave!
Carrying around a USB Port can become tedious, "where did I lay it?" "Who took it this time?" These excellent questions need exceptional answers. To these issues, the 2019 Hyundai Kona responds with confidence with a wireless charging port, making it the only one in its class with this feature. The accessibility of letting your phone charge without a cord all while being able to use all of its features through Bluetooth blew us away here at Tulsa Hyundai. Tulsa, Oklahoma is windy, yet we still were not prepared for what the 2019 Hyundai Kona can do.
The 2019 Kona is light years ahead of the competition. To keep up with all this amazing technology, there is also an available, America's best 10 year - 100,000-mile warranty.
Today, we all learned something. The Kona is America's choice of Utility Vehicle, and Tulsa Hyundai in Tulsa, Oklahoma is the best choice when it comes to purchasing a new 2019 Hyundai Kona.