Give an Angel a Gift with Tulsa Hyundai
Tulsa Hyundai is excited to announce their Holiday event for the 2018 season! This year, we're partnering with the Angel Tree program by Prison Fellowship from November 19th to December 19th.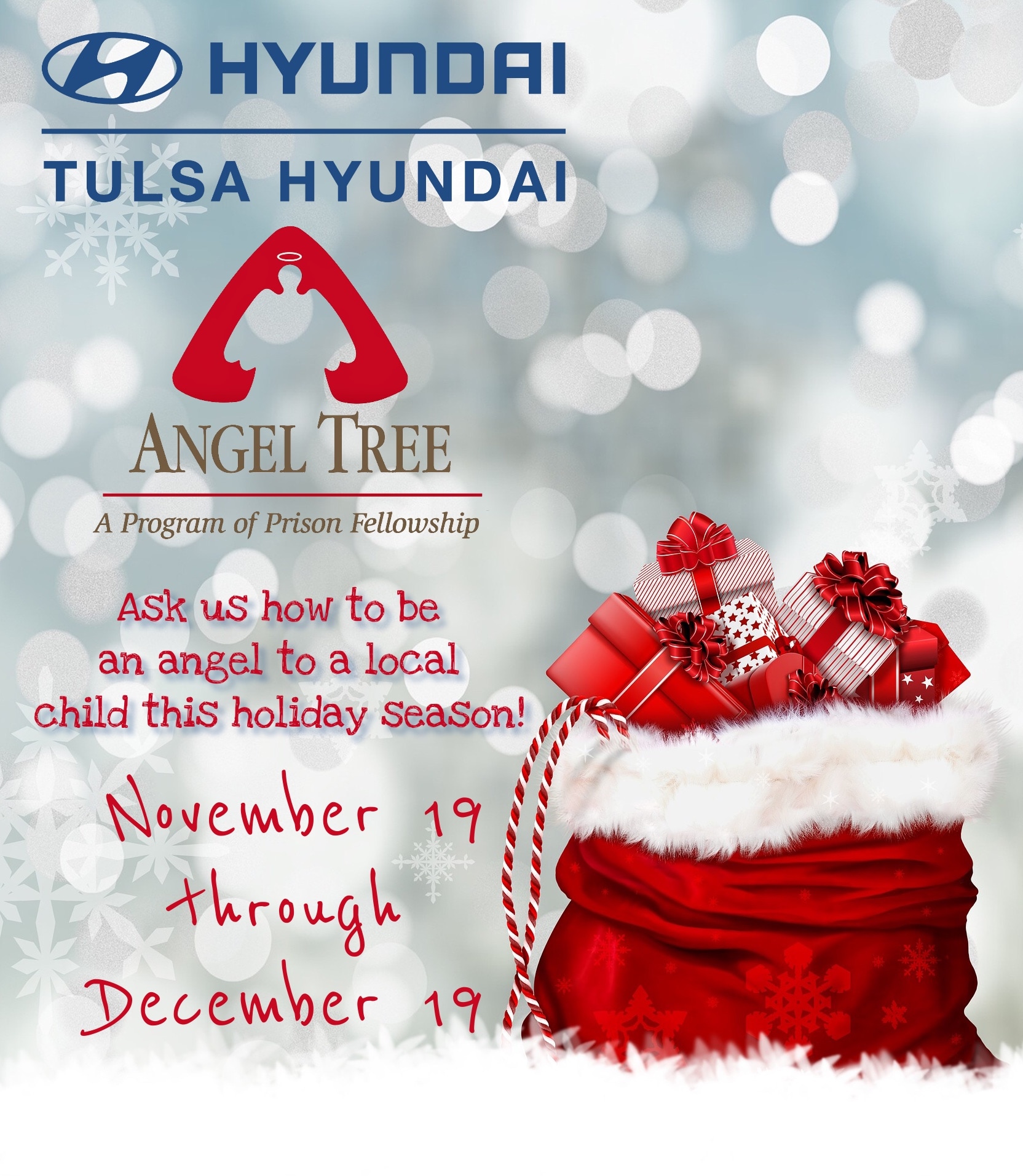 Prison Fellowship works year-round with prisoners, former prisoners, and their families to educate them on important life skills like interviewing, resume writing, budgeting, and anything else they may want to learn so that communities become safer and healthier.
The Angel Tree program allows children of prisoners to receive Christmas gifts as a message of love from their parent(s) behind bars and a sign of encouragement from the community around them. Beyond Christmas, the program serves throughout the year with summer camps and mentoring.
Tulsa Hyundai is partnering with Angel Tree because no child should be forgotten. Staff and loyal customers will be able to sponsor 10 children this holiday season! Visit Tulsa Hyundai to learn how you can sponsor a child and join in on this season of giving.
At the end of the donation drive, Tulsa Hyundai staff will deliver the Christmas presents to ten Angel Tree children across the Tulsa metro and share updates through social media so make sure to like us on Facebook and follow Twitter and Instagram!
Don't miss out on our great deals this holiday season including Black Friday sale prices everyday this month! Make sure to shop our new Hyundai and used inventory because you don't want to forget to get a gift for yourself.
The Tulsa Hyundai team hopes to see you soon and wishes you a happy Hyundai holiday season!