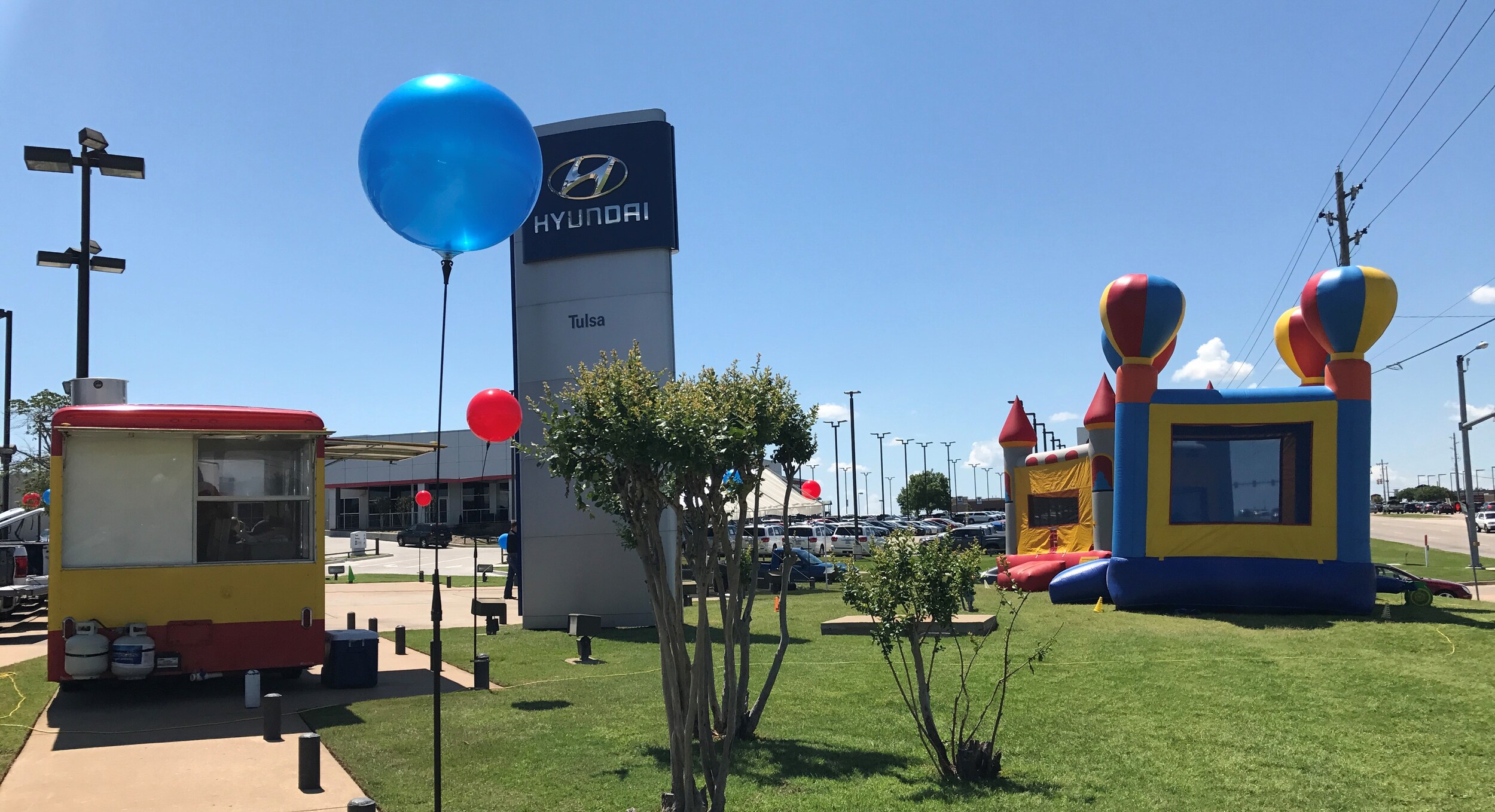 Tulsa Hyundai is showing lots of love to its community in the summer of 2017. Hyundai Funday, a community appreciation event series, is a free outdoor event with live music, food trucks and kids activities put on by Tulsa Hyundai and held at the dealership. The event will be on the last three Saturdays of each month from May to August. 
The goal of this event series is to give the community a fun summer activity that all families can enjoy. It is also an opportunity to celebrate the unique energy and connection that makes Tulsa special.
That energy is exemplified by the local bands and locally owned food trucks included at the events. The dealership wanted to focus only on local up-and-comers to bring a special feel to each event. With local bands like Mixxed and the Billy K Band, and food trucks like Louie's Dawg House, the Purple People Feeder and the Wurst, there is no denying the event has some great Oklahoma talent. 
According to one local band, the events are a great way to spend an afternoon. 
While at a Hyundai Funday event, a representative of Mixxed said, "They were really great people to be around. We had a great time sharing what we do with them."
If you're looking for family fun that's easy on the pocketbook, come to Tulsa Hyundai from noon to 5 p.m. on the last three Saturdays of the month from May to August. Be sure to use #hyundaifunday on social posts while at the event and check in at the event on
Facebook
. 
The Tulsa Hyundai staff looks forward to meeting you!