You remember the feeling of watching Thanos win at the end of Avengers: Infinity War last April. Now you can experience your own taste of victory when you come in to Tulsa Hyundai to test drive the new Hyundai Kona Iron Man Edition!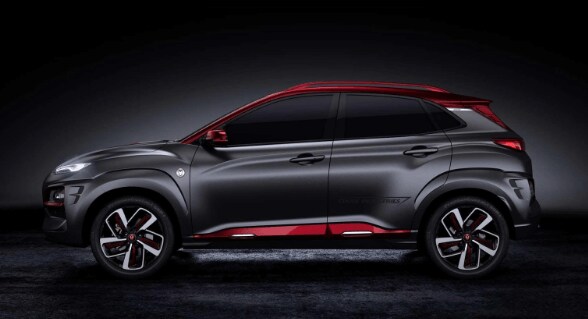 The first part of being a superhero is having armor. From the outside, the 2019 Kona Iron Man Edition is suited up like Tony Stark. The body is colored dark gray with red and gold trim. There is no mistaking this Kona for anything else on the road! You will be noticed as an Avenger. To us here at Tulsa Hyundai, that's a win!
Performance is the next half of being a superhero. You have to be ready to perform under any circumstance.  
The roads are tough to navigate here in Tulsa with all the construction and the random weather Oklahoma is prone to get. The 2019 Hyundai Iron Man Edition comes with an AWD feature that allows you to prevail over any terrain, condition, or hang up. Forward Collision-Avoidance Assist allows you to be agile and avoid any peril that lays in front of you.
The features on the Kona Iron Man edition are limitless. Electric-blue day time LED lights cast out darkness from every angle. A Stark Industries 8-inch touch screen monitor gives you the power to make executive decision such as navigating with the help of GPS, commanding sound with Bluetooth connectivity and a choice between Apple CarPlay and Android Auto.
Come see us today at Tulsa Hyundai to get updates on get into the Kona Iron Man Edition and request one of your own. Remember, the Tulsa Hyundai team is your Safety Hero and your Price Slashing Master! In fact, this March, the Hyundai Spring Fever Sales Event will guarantee great prices on all new Hyundai vehicles.
Like us on Facebook and follow us on Twitter and Instagram for updates on the Kona Iron Man Edition and Hyundai Spring Fever Sales Event. Tulsa Hyundai, your regional Hyundai dealer, has a team full of Avengers ready to give you the best car-buying experience possible!