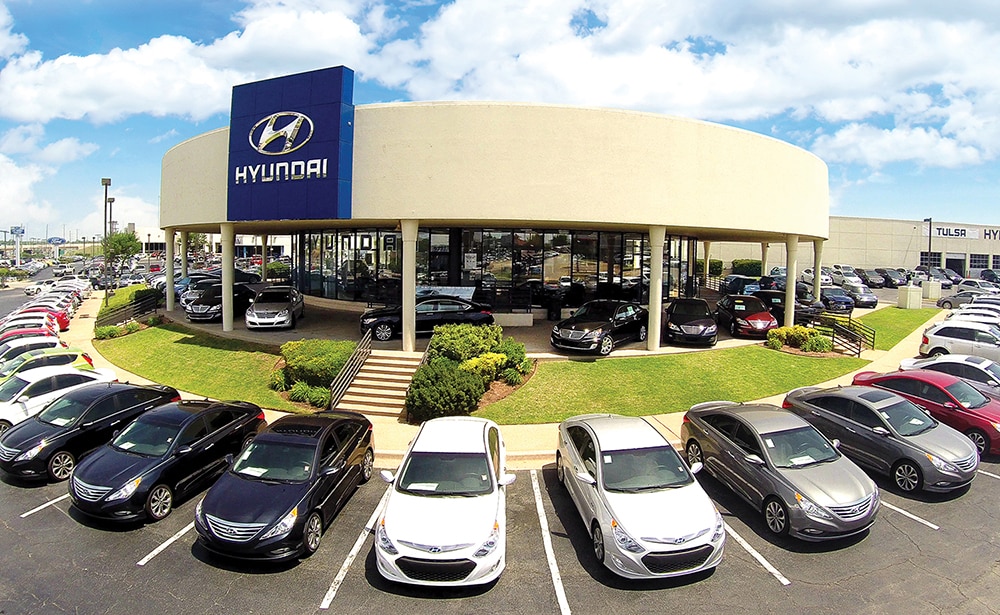 We are so proud to be Tulsa, Oklahoma's premier Hyundai Dealership! We have everything you could possibly want and need to get started, or continue along, on the car-buying adventure! 
Our friendly, caring and committed Sales Staff has many years of experience providing top-notch customer service. Whether you choose to browse through our New and Used Inventory online or get Directions to come visit us, be sure to check out the Blog page where we continuously update our customers with How-To's, Manufacturer News, and What's New at Tulsa Hyundai. 
At Tulsa Hyundai, we are passionate about providing the best car-buying experience possible, but we are equally dedicated to our community. It is our mission to go one step further than any other dealership by Keeping it Local! We regularly host community events and fundraisers featuring local food trucks, bands, and charities. Check out some of our latest events, and make sure you don't miss the nest one, on our Community Involvement page! 
From all of us at Tulsa Hyundai, we look forward to meeting you and helping you in this exciting time of your life!